Holographic
The holographic cold foil is taking out a significant part for cold decoration.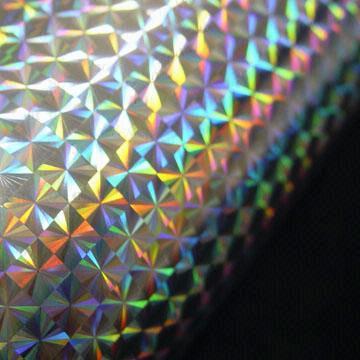 The optical density of this type of foil is really important for the realization of brilliant and detailed holographic effects.
You can order this type of Foil only with a minimum order and on upon, because of its special features.
Tecnofoil is able to supply, on specific request, standard or customized holographic cold foils for his customers.