Silicone plates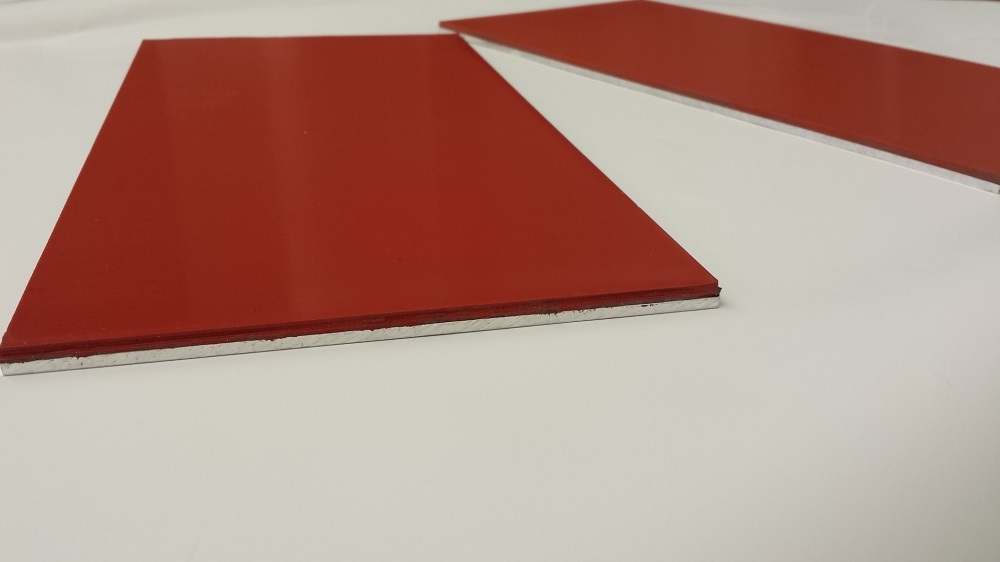 The silicone plates can be ordered in different sizes (150 x 305 mm, 305 x 305 mm or larger).
Furthermore, different thicknesses and proportions between aluminum and silicone can be combined.
The silicone plates can be supplied with different degrees of rubber hardness.
A particular type is suitable for embossed with "Embotec®" technology and it is made with a hardness of 60 shore and a thickness of aluminum and rubber of 3.2 mm each.
Visit our shop online!